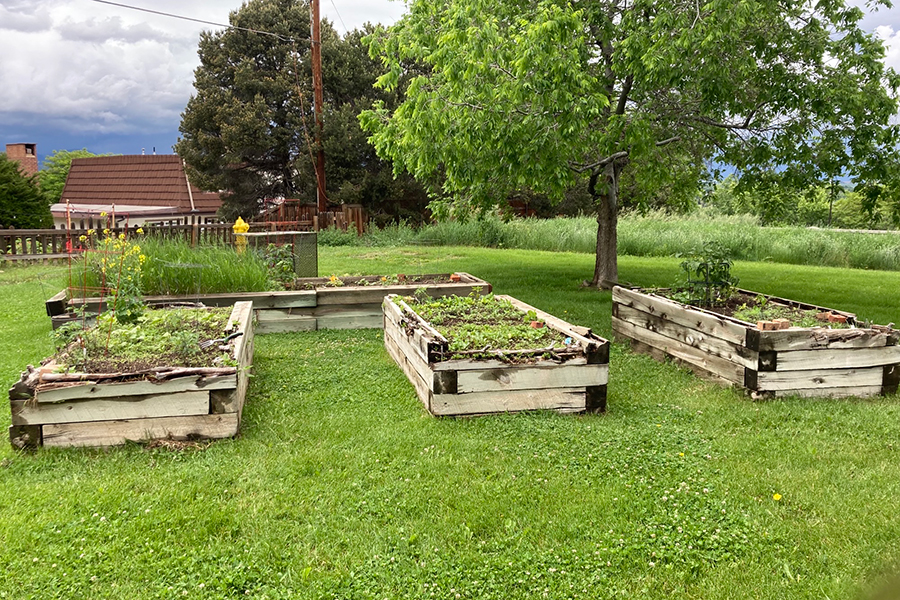 Arbor View Senior Living's unique design includes all ground-level residences with private patios, giving residents easy access to the outdoors and space to set up their own small gardens. Many have planters with colorful flowers and even grow small vegetable gardens and other plants right next to their patios. Because gardening is so popular, we provide community gardens as well so that everyone can "get their hands dirty in the soil" as little or as much as they like.
The community gardens and planters are raised to allow for easy access and Arbor View provides a full complement of gardening necessities like spades, watering cans, and hoses. Residents and our team collaborate to maintain the gardens with rotating crops to keep the soil fresh.
Kellie Campbell, a Certified Recreation Specialist with 35 years of experience and an Activities Associate at Arbor View, oversees the community gardens working with residents to decide what flowers and vegetables to grow.
"When I started here four years ago the gardening plots were overgrown but there was a real interest by many residents to start planting vegetables for the community again. We started a gardening club that is open to everyone and are fortunate to receive donations of soil, starter plants, and seed packets. Residents take the lead and I support them as much as possible," Kellie said.
Right now the entire 13-acre campus is surrounded by planters with a variety of annuals and perennials like roses, columbines, and irises. Soon the large garden plots will yield a variety of vegetables like radishes, lettuce, kohlrabi, and tomatoes. The harvest will be donated to the culinary staff to be incorporated into the dining menu and shared with team members.
Kellie says the biggest benefit the community gardens offer is encouraging residents to get outside and work together, often reminiscing about the gardens they have grown in the past and building connections through a shared interest.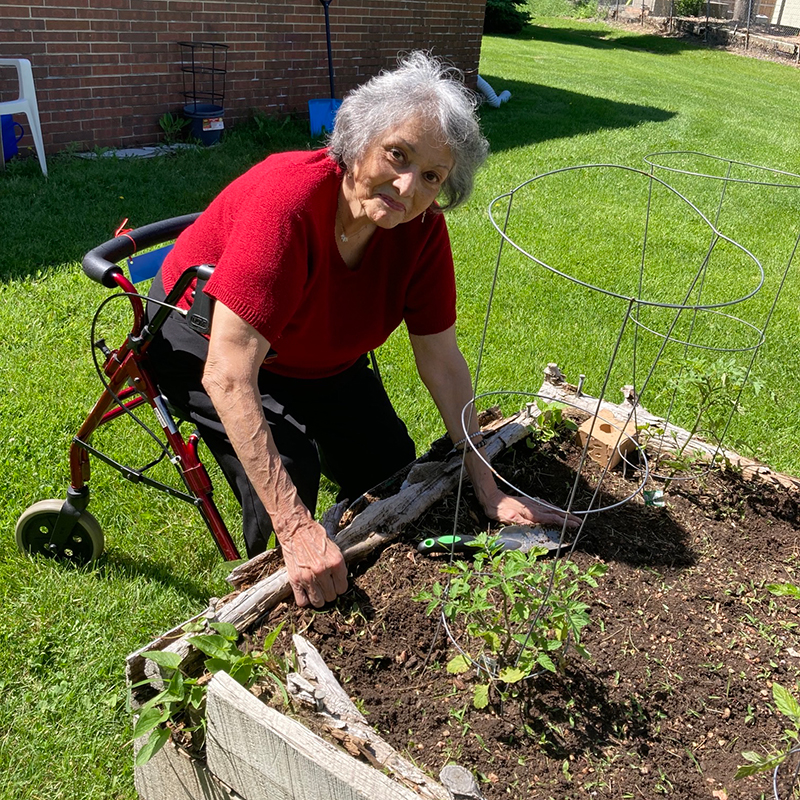 "The residents love seeing seeds sprout and small starter plants grow into beautiful flowers or begin producing tomatoes. Even those who are not particularly interested in gardening still like to see the progress, guess what plant is growing, and be outdoors socializing with each other," Kellie said.
Gardening offers several health benefits, especially for older adults. The University of Colorado Boulder recently published an article about the benefits of community gardening concluding that "community gardening could play an important role in preventing cancer, chronic diseases, and mental health disorders." Researchers observed that those who participated in community gardening were more likely to eat the healthy foods they helped grow and it encouraged people to get outdoors and connect with others providing a boost to their mental health.
At Arbor View Senior Living, we are responsive to the interests and activities the residents want, especially when it is something that has so many health benefits, helps strengthen social bonds, and encourages participation in community life like gardening does.
Call 303-268-4747 to schedule a tour and learn how you can plant roots at Arbor View. We're always looking for more green thumbs to help our senior living community flourish.