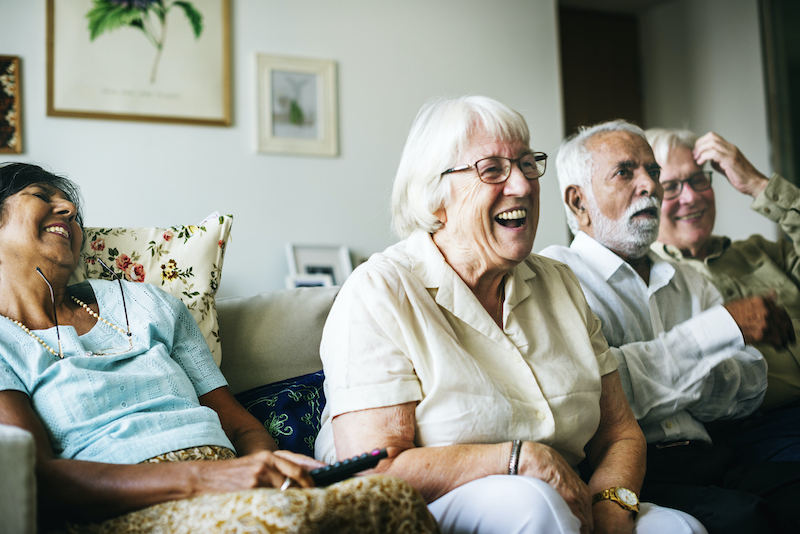 If you're transitioning to a senior living community, you are probably excited to start a new chapter of life. However, you might also feel nervous at the thought of leaving a longtime home. Know that it's perfectly normal to feel the pangs of change, but it doesn't mean you won't be happy in your new community. Here are four steps you and your loved ones can take to ease the transition and adjust to your new home.
Get to know your new community
Most of us have our daily routines, so the thought of changing things up and moving somewhere new may feel stressful. One way to get answers to any questions about your new community is talking to staff. At Arbor View Independent and Assisted Living, we invite prospective residents to spend time with our team before moving in, which begins when you visit to learn more about our community, take a tour, and speak to our leasing department about details. You can also ask our team to put you in touch with the community's residents, which will help you start building relationships right away.
Get involved
Frequent social activities are one of the best amenities senior living communities have to offer, so be sure to take advantage of your community's social calendar as soon as you move in. Communities like Arbor View Independent and Assisted Living often maintain community social calendars so you can pick activities or events you'd like to attend. Be sure to look into clubs, volunteer opportunities and other community groups that may be of interest, too.
Make yourself at home
When it comes to your home space, your personal belongings tell a story and reflect who you are. For that reason, Arbor View Independent and Assisted Living allows residents to bring their personal furnishings to ensure a comfortable stay. Feel free to adorn your walls with pictures of loved ones and display favorite art pieces and other keepsakes on shelves and furniture. Decorative pillows, throw blankets and rugs will make your living space feel more comfortable as well.
Stay in touch
Senior living communities don't host activities and events solely for residents. Communities like Arbor View also host occasional gatherings for your entire family and outside guests who may be considering a move. Invite your loved ones to these events and our team members will help you keep in touch with them on a regular basis, whether via phone, email, Zoom calls or social media. Maintaining a bond with the people who provide you with a sense of familiarity will help you continue feeling like part of the family even in a new community.
At Arbor View Independent and Assisted Living, we're committed to helping our residents live well and age well. This means that from the moment you enter the lobby, we want to ensure you not only feel comfortable but also feel at home. If you have questions about transitioning to senior living or would like to learn more about what our community offers to help ease your transition, call (303) 403-3129 to speak with one of our team members.