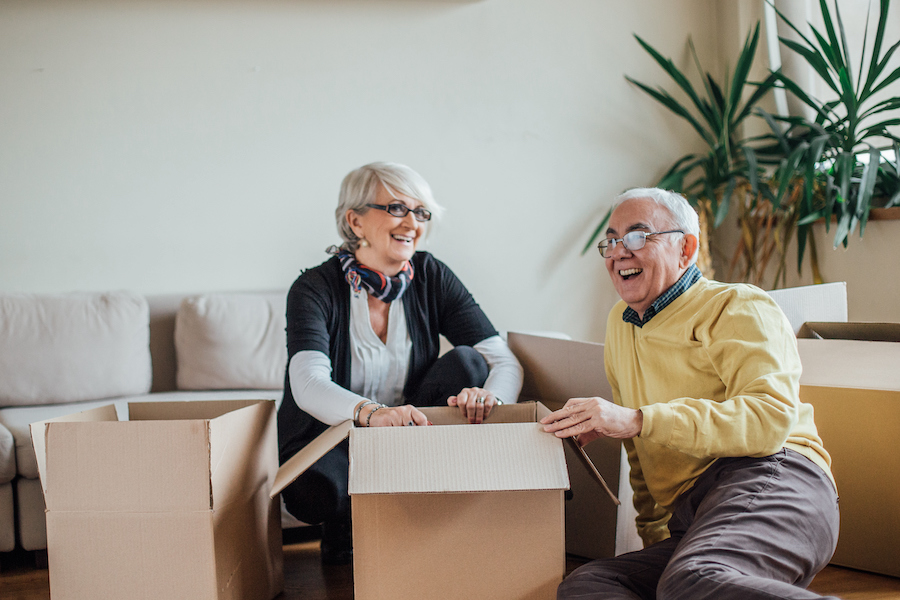 Transitioning to a senior living community can evoke many emotions. While you're probably excited to start a new chapter of life, you may also feel nervous at the thought of leaving a longtime home, downsizing your personal belongings, or adjusting to a new routine. It's perfectly normal to feel that way. There are several steps that you and your loved ones can take to ease the transition and help you adjust to your new home.
1. Get to know your new community
The thought of changing your daily routine may seem stressful. To reduce any feelings of worry, learn what the day-to-day schedule will look like in your new community. Knowing this will give you a better understanding of what to expect before settling into your new home.
2. Ask questions
The best way to get answers to all the questions you have is by talking to members of the community's team and current residents. Spend time with team members before moving in, take a tour, and speak to a marketing or leasing person about the details. These individuals will help you begin your exploration process and give you a sense of the community's culture.
3. Get involved
Frequent social activities are one of the best amenities senior living communities have to offer, so be sure to take advantage of your community's social calendar as you move in. Many communities have welcoming committees and special events specifically designed for new residents. You should also look at the community calendar each day and pick activities or events you'd like to attend.
4. Make yourself at home
Personalizing your residence is an easy way to begin making your new community feel like home. Adorn your walls with pictures of loved ones and display favorite art pieces and other keepsakes. Pillows, throw blankets and rugs will make your space feel more comfortable as well. Ask family members to help you shop for some of these items and then spend an afternoon having fun together decorating and organizing your belongings.
5. Stay in touch
In addition to hosting events and activities for residents, senior living communities often invite your entire family and outside guests who may be considering a move to the community. Including your loved ones in this way helps you stay in touch with them on a regular basis. Maintaining a bond with the people who provide you with a sense of familiarity will help you continue feeling like part of the family, even after you've moved into a new community.
To experience our retirement community up close, visit arborviewsl.com or call our team at 303-268-4747 and schedule your personal tour today.