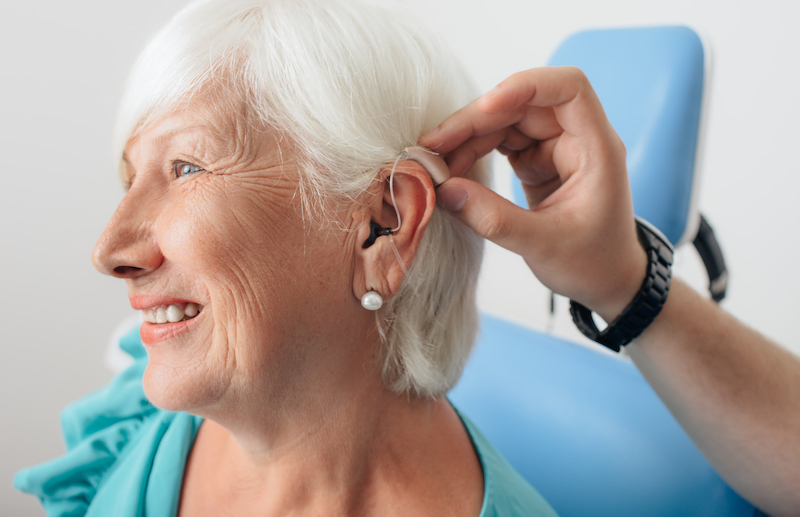 Older adults aren't the only people living and coping with hearing loss. In fact, hearing impairment is the third most common physical condition affecting people of all ages. But people born with hearing loss may have different coping skills than those who develop it later in life, and, for those who gradually lose hearing as they age, it can be difficult to know exactly what tools are available to make life more accessible.
While some adjustments to your routine may be necessary to accommodate hearing impairment, it doesn't mean having to forfeit your happiness or independence. At Arbor View Independent and Assisted Living, our team is standing by to help you adapt to and manage hearing loss and any other medical difficulties you may experience, including declining vision, mobility issues and chronic health conditions. In addition to assistance from our team, here are three helpful tips to help you adjust to age-related hearing loss:
Maintain appropriate upkeep on hearing devices
Like any medical intervention, hearing devices require some level of upkeep, and our Arbor View team is here to help you make sure your device stays in good shape. While proper care and cleaning are necessary to prevent damage to in-ear devices, you may also need to visit an audiologist if you feel your hearing aids aren't strong enough or are not making things easier. It's not just about adjusting for any worsening impairment; hearing aids sometimes need to be recalibrated, especially if they're not filtering sound appropriately or causing too much static.
Consider easy home modifications
Depending on the extent of your hearing impairment, our Arbor View team members can help you look into ways to modify things around your apartment so they're more accessible. For example, fire alarms and carbon monoxide alarms are available with visual elements like flashing lights to ensure you're alerted if they go off. Your morning alarm doesn't need to rely just on sound, either — alarm clocks with vibrations or lights are a reliable alternative to just turning the volume up on your traditional alarm.
Tell people how to better communicate with you
At first glance, someone probably doesn't even realize you may have hearing loss. Even when you let them know, they may assume they just need to talk louder so you can hear them, which can be frustrating if you already have hearing aids that amplify sound. When asking someone to repeat themselves, give them some direction on how to better communicate with you. Simple requests like asking for better enunciation or just reminding them to turn towards you when they talk can make a world of difference.
At Arbor View Independent and Assisted Living, we're committed to helping our residents live well and age well, which means our team members are standing by to accommodate residents' individual needs and preferences, including managing hearing loss, vision difficulties or mobility issues. Besides 24/7 support from our caring team, Arbor View residents enjoy designated wellness programming, a full calendar of events and activities, a friendly network of peers and easy access to local amenities and services. To learn more about what our community can offer you or your loved one, call (303) 403-3129 to speak to a member of our team.