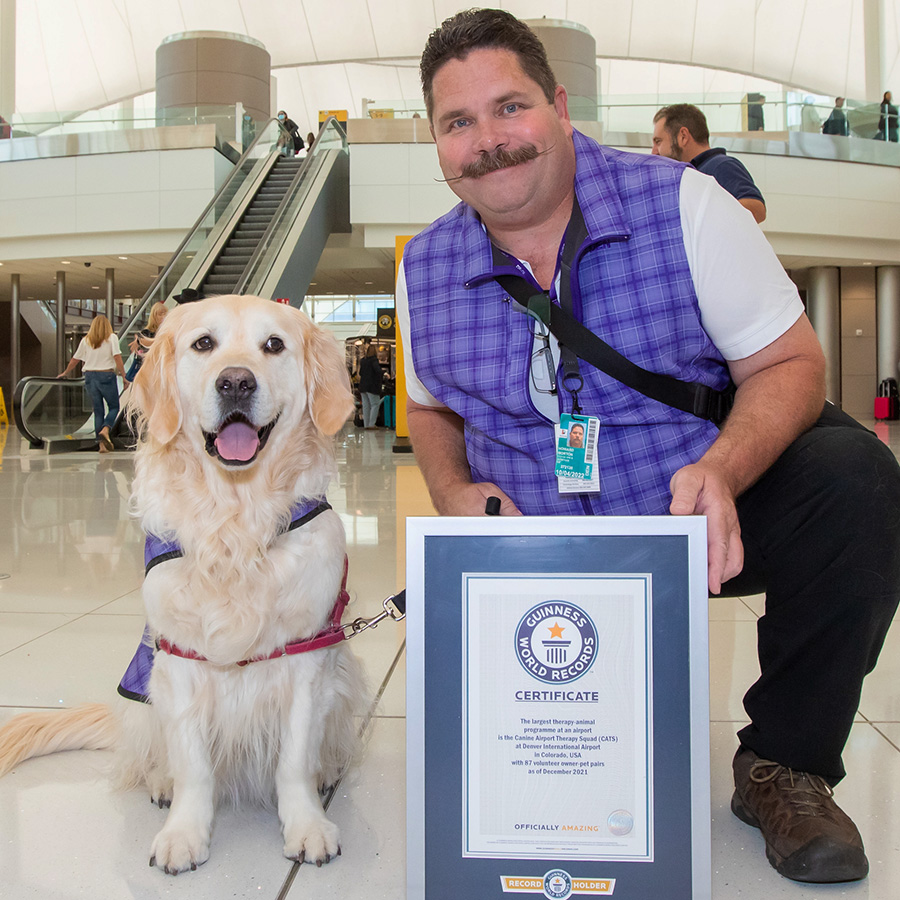 Cooper The Therapy Dog and his owner, Howard Morton, began visiting Arbor View Senior Living in late March 2020. It was the start of the pandemic and team members hoped a friendly face would help residents adjust to the ever-changing uncertainties in the retirement community.
Howard and Cooper, who reside in the quiet neighborhood where Arbor View is located, began strolling through campus waving at folks through their windows. Later on, when it was deemed safe, many residents began coming outside on their patios to pet Cooper and chat with Howard about his canine companion.
"I saw a need for Cooper's service in a population with the tightest restrictions and wanted to give back to people who have given so much to society already," Howard said.
Cooper is a seven-year-old English Cream Golden Retriever and certified therapy dog with his own Facebook page. After passing a series of tests, he was certified by the Alliance of Therapy Dogs, a non-profit whose mission is to "share smiles and joy through a network of caring individuals and their special dogs."
"I see our visits to Arbor View as a win-win," said Howard. "We make residents smile and they make us happy, too, which fills our hearts. Some residents have told me they look forward to Cooper's visits all week."
A handful of residents at Arbor View have pets, and in addition to brightening up the community with their personalities, we know there are physical, social, and mental benefits to having pets. In fact, studies indicate older adults with animal companionship tend to be more active, more social, and have a lower risk of depression. These same studies have found great health benefits too, like lower blood pressure, less anxiety, and chemical body changes that lead to increased happiness!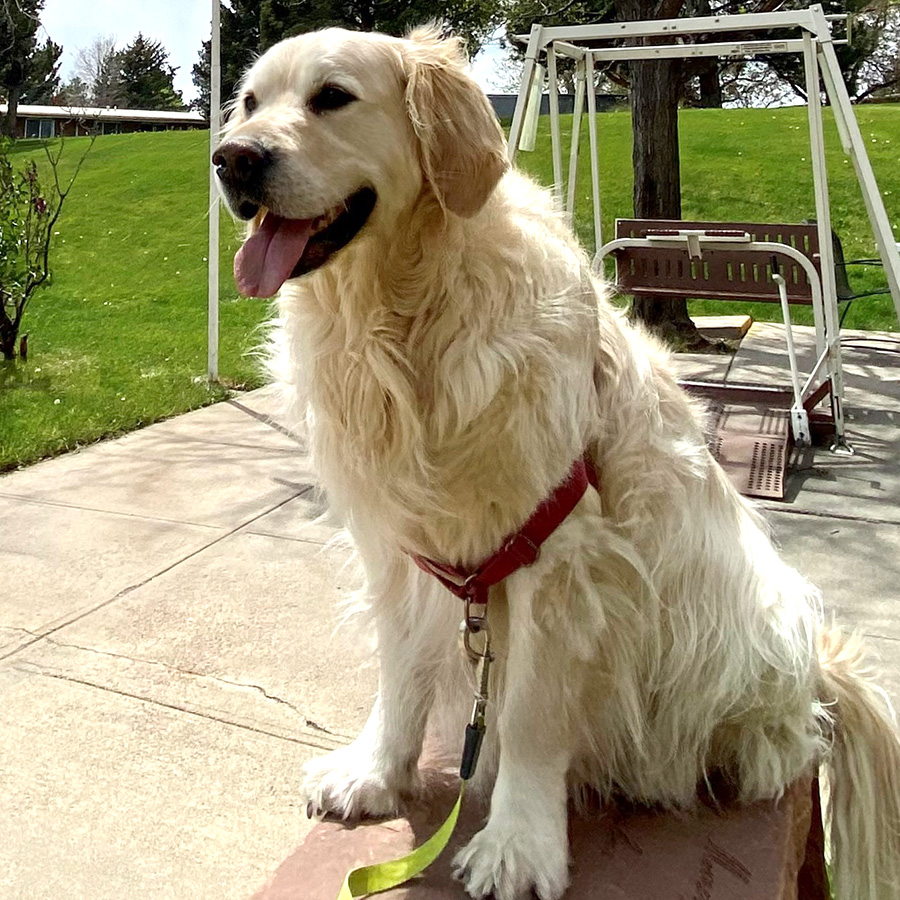 Even non-pet owners benefit from living in a pet-friendly community like ours. While a pet may not be part of everyone's lifestyle, being around them occasionally can boost one's mood and encourage socialization.
Since pets naturally attract people, they often serve as a social bridge between their owners and others in the community where they live. Cooper is often a magnet for affection and social engagement between residents and neighbors as well as team members.
Pet owners living at Arbor View will find well-maintained walkways and ground-level apartments with private patios that make it easy for them to get outdoors and exercise. Arvada has plenty of veterinarian services and pet groomers, and locally owned Paws 'n' Play has a huge selection of food, toys, accessories, and more.
Inviting Cooper into the community during a challenging time and continuing to welcome him as a regular guest is one of the many pawsitive ways Arbor View supports the health and happiness of its residents and their four-legged friends.
If you're considering a move to 55+ living, give us a call at 303-268-4747 or schedule an in-person tour to learn how you can make our pet-friendly community your next home.
Loving Memory
We are saddened to report that shortly after publishing this story, Cooper The Therapy Dog passed away. He will be missed greatly and our thoughts and prayers are with his owner, Howard Morton, and his puppy brother, Prince.